生产与检测设备 Produce and test facility
成型: 采用压力成型工艺,坯体具有密度大强度高的优点,坯体质量一致性与可靠性高。

Molding: using pressure molding process, roughcast with high density, high strength, the consistency and reliability of roughcasthigh quality.
烧结:采用带PID功能的数显程序温控仪控制,控温精度高,高温下可达设定温度±5℃,炉膛温度分布均匀,批量烧成能力强,烧成敏感件的抗热冲击与抗机械冲击性能优异,烧成件一致性与可靠性高。

Sintering: Used with digital PID Programmable Temperature control, high precision temperature control sintering furnace, set the temperature up to± 5 ℃, the temperature uniformity within the furnace, mass firing ability, thermal shock and mechanical impact resistance performance, sintering of sensitive items morphology and composition with good consistency, reliability.
电极制备:
电极浆料合成工艺环保、涂敷均匀,电极烧制采用带PID功能的数显程序温控仪控制,控温精度高;烧成电极与陶瓷件结合强度大、导电性好催化活性高。

Electrode preparation: electrode paste synthesis process good for environmental protection, coating evenly, Electrode burn with PID Digital Programmable TemperatureControl, high precision temperature control; firing electrode and ceramic pieces combine strength, good conductivity, catalytic activity.
装配:
自动化装配线,装配效率高,产品受力受热均匀、变形小、后处理简单,气密性好,传感器
质量一致性和可靠性高.

Assembly: automatic assembly line, high efficiency,heated and loaded Uniformity, distortion small, simple operation,good gas leak tightness, the sensor Quality consistency and reliability.
质量控制: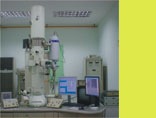 按照TS16949、ISO14001行业与质量管理体系标准的严格要求,借助目前先进的电子能谱、X射线衍射、扫描电显微镜、激光粒径仪等仪器设备,对陶瓷原料、陶瓷烧成件、电极浆料等传感器的关键部分的成分、微观形貌结构进行严格检测
与控制,确保传感器生产敏感件关键原材料的一致性与可靠性;采用电化学工作站、测漏仪、传感器综合性能检测系统、台架测试系统等设备对传感器敏感件的抗热冲击与抗机械冲击性能、导电性、灵敏性、耐老化性能进行全面系统评价,确保每只传感器产品质量都达到行业与国际标准要求。

Quality control: According to TS16949, ISO14001 quality management systemand scanning electron Microscopy, laser particle size instrument and otherequipment, strictly check and control composition and microstructure ofmorphology ceramic materials,ceramic firing, electrodepaste, and other key partsof the sensor elements, to ensure that sensitive pieces consistency and reliabilityof key raw materials; Electrochemical workstation, leak detector, sensor
comprehensive performance test systems, benc testing systems and other equipment make comprehensive system evaluation on the thermal shock properties, resistance to mechanical impact, leading power, sensitivity, anti-aging properties of the sensor sensitive parts, ensure that each sensor product quality to industry and international standards.